As a full-service agency, we handle all the marketing and advertising aspects of your business. This includes strategic planning, production, creativity, and innovation as well as interactive marketing services implementing search engine optimization, search engine marketing and remarketing. We have a proven track record of successful branding, marketing and award-winning print and web design. We are a 
Pennsylvania Certified Women-owned Business Enterprise.
Branding
This process creates a unique name and image for a product or service in the mind of customers and consumers. Branding is accomplished primarily through campaigns run with a consistent visual theme. When executed correctly, branding helps a business establish a significant and differentiated marketplace presence that attracts, develops and retains a loyal customer base.
Graphic Design
Graphic design is the process of creating visual content to communicate your messages. Typography, color, and images are intertwined to project ideas and experiences with visual and textual content.  Graphic design helps the consumer connect with your business. It conveys your message of the product, project, event, or campaign. These visuals can be a singular logo or a complex page layout on a website and set you apart from the crowd.
Web Design
A customer judges your website within one-twentieth of a second, and this snap decision goes a long way in developing their opinion of your business. Imagevolution creates websites that make a stunning first impression. Our digital designs are multi-platform and reach your potential customers through their preferred medium. From mobile sites and email newsletters to custom Facebook pages and blogs, we'll make sure customers find and connect with you.
Marketing
Marketing is the manner in which a business thinks about its customers. It is a strategic, forward-looking process whereby a business determines how its products or services will be received by its audience. Marketing encompasses research, advertising, packaging, design, public relations and social media. Imagevolution develops comprehensive strategies to launch your product or service into the marketplace. We identify targets and create personas in order to examine your customers' motivations, challenges and the best means to reach them.
Digital Marketing
Digital marketing distributes your brand and marketing initiatives through websites, social media, and email. Your website needs to be properly coded and functioning on the back end while being easy to navigate for users all the while producing original content. Each social media outlet needs a strategic plan and a schedule dictating what and when to post. The critical goal in email marketing is to understand your customers' journey, sending them the right message at the right moment. It's essential for building relationships with your audience at every step—from prospect to purchase. Digital advertising spans all channels. Building your website, social media, and email list can take time. Digital advertising can supplement that by capturing immediate impressions.
Content
Creating great content will deliver lasting results! Imagevolution will define your content marketing goal, research your audience, make your audience marketing personas, and set up a plan. Content marketing involves creating and sharing online material that does not explicitly promote a brand but stimulates interest in products or services. Typical forms of content creation include maintaining and updating websites, blogging, article writing, photography, videography, online commentary, maintaining social media accounts, and editing and distribution of digital media. Imagevolution will assist you in gathering those materials to contribute to the online world.
Print
If your print doesn't capture attention, it won't get read. And if it doesn't get read, it can't help your business. Imagevolution designs brochures, business cards, direct mail pieces and more that look great and lead to action. With all the focus on digital these days, it's important to remember the power of print, especially as a unique tool to represent your business.
Consultation
An outside, objective professional assessment of your marketing materials and practices can give you a new perspective so you can refresh and grow your business. Imagevolution can conduct a one-time review or consult as an ongoing process. We can develop detailed marketing plans to determine your business's marketing message and identify the right strategy and marketing mix to get your message out to your target audience.
Events
Event planning and marketing encompass a strategy to promote your brand, product, mission, or service with an in-person or real-time engagement. Events can raise awareness for your organization and your mission. Imagevolution can help brand and plan your event, trade show, conference, seminar, or gala. Each event is unique, and having an effective strategy is essential.
Promotional Items
Giving out branded promotional products will keep your business in front of past and potential clients! Branded giveaways can be a crucial part of your advertising strategy, and they should be done right! Imagevolution will help you determine what products are best for your business: pens, apparel, food, water bottles, reusable shopping bags, calendars, and so much more. The possibilities are endless, and the potential is open-ended!
Tourism
Promote your city, town, or province for both tourists and economic development. Imagevolution can create a plan and unique brand to help you stand apart from rivals, attract customers, recruit businesses, and generate overall brand awareness through advertising, publicity, and sales promotions. We will focus on your unique specialties (i.e., recreational, environmental, historical, cultural) and give you strategies and tactics to feature these assets across multiple marketing channels.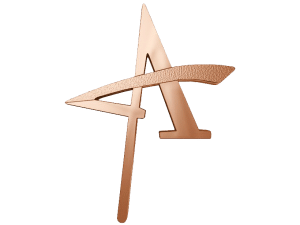 AMERICAN
ADVERTISING
AWARD
WINNER

Throughout our 30 years in marketing, the Imagevolution team has worked with a myriad of companies across dozens of industries. We work with government entities like the City of Bethlehem, PA, and business entities like the Greater Lehigh Valley Chamber of Commerce, Bethlehem Chamber of Commerce and the Downtown Bethlehem Association. We have experience with educational institutions like Lehigh University, Bethlehem Area School District and Moravian Academy, as well as non-profit organizations like The Foundation for the Bethlehem Area School District and the Lehigh Valley Community Foundation. Click below to see a full list.